The reason for people getting tattoos varies from person to person. For some, they represent memories of the past, for some they are fashion accessory, and for others, they serve as protective symbol. The protective tattoos of Thailand definitely belong to the last group mentioned.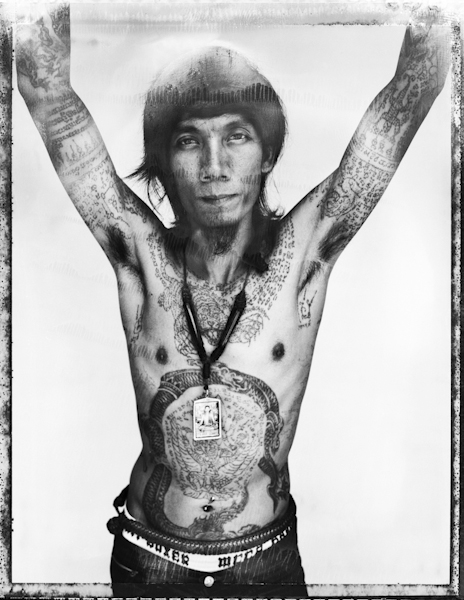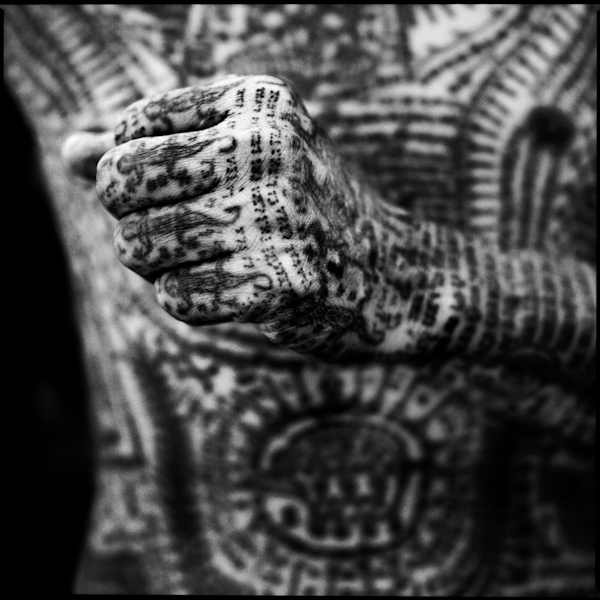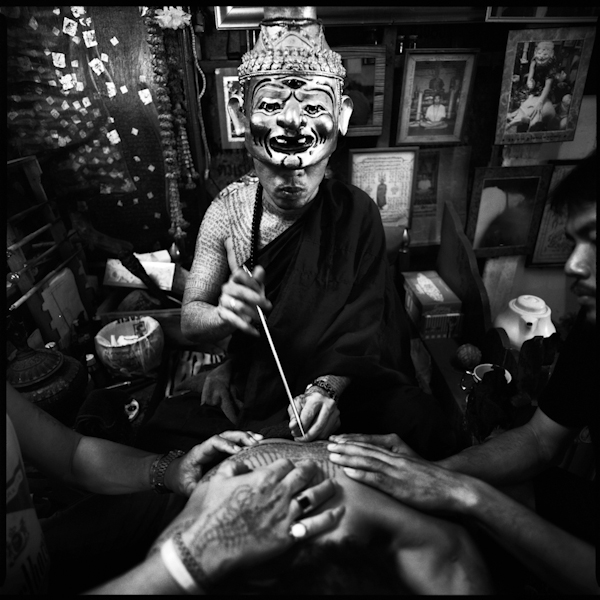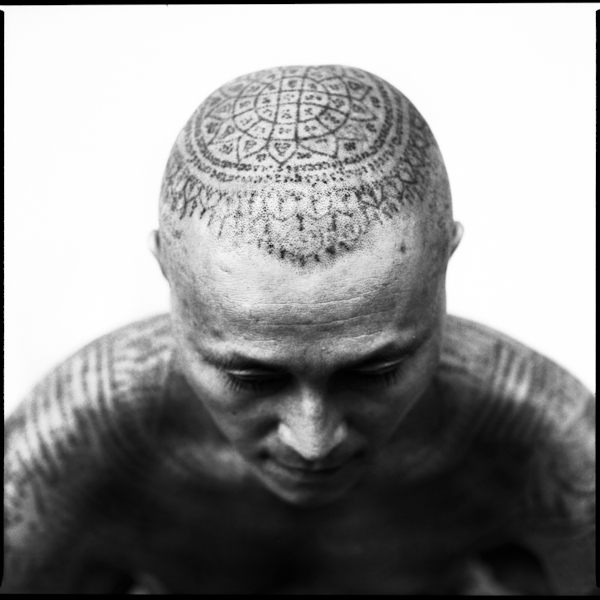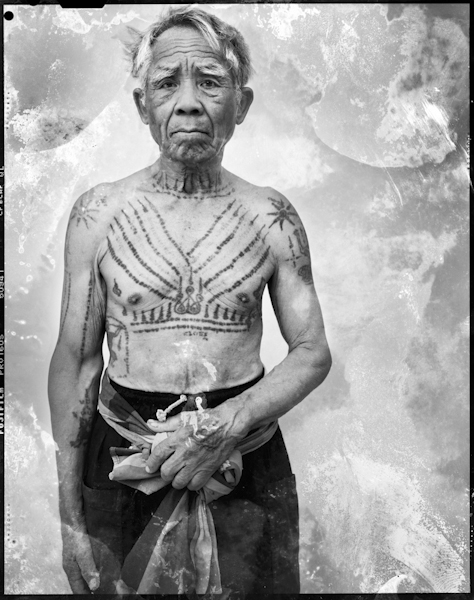 The British photographer Cedric Arnold, currently stationed in Bangkok, Thailand, created an amazing photo series of portraits..and a short movie..covering this topic.
In Thailand, the art of tattooing is much more than a thing of fashion. Generation after generation uses the tattoos as their own protective shield against evil spirits. Man and woman alike, people across many different professions – ranging from monks, to police officers cover their bodies in sacred texts and symbols, powered by special prayers.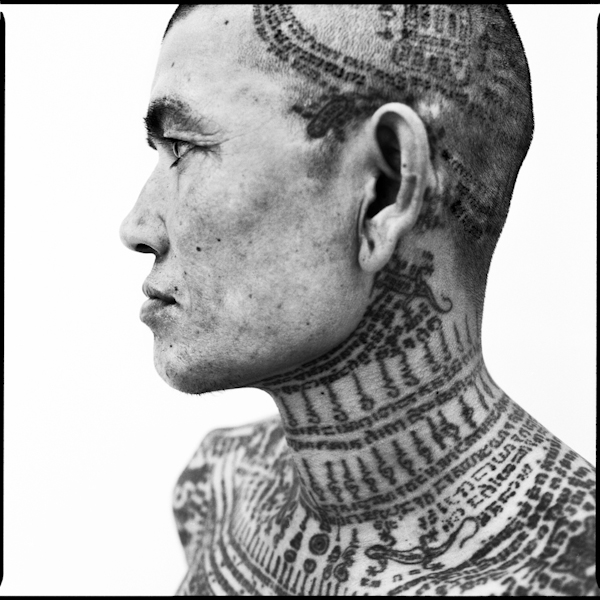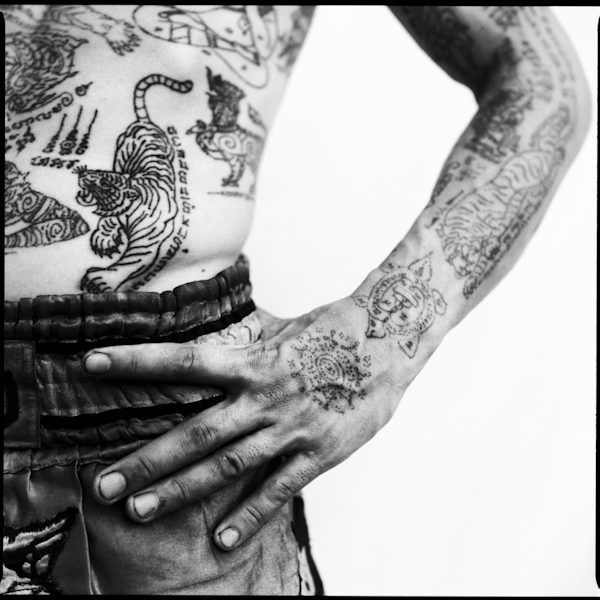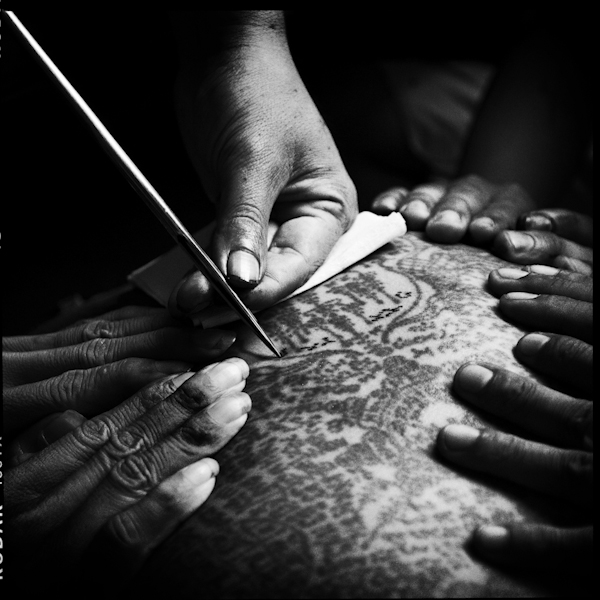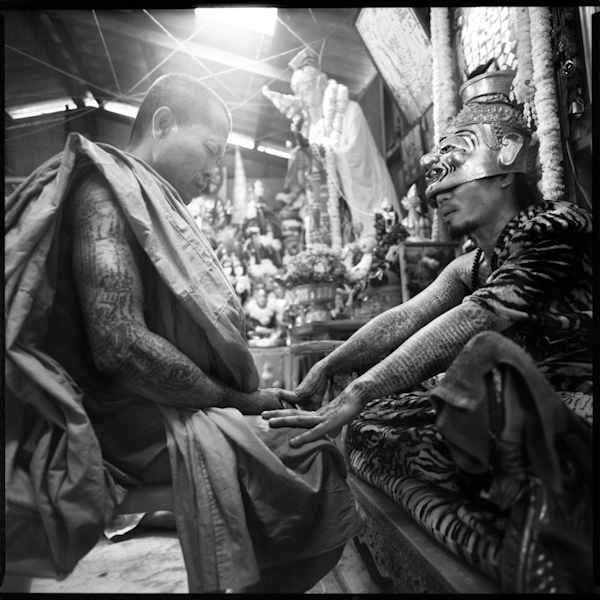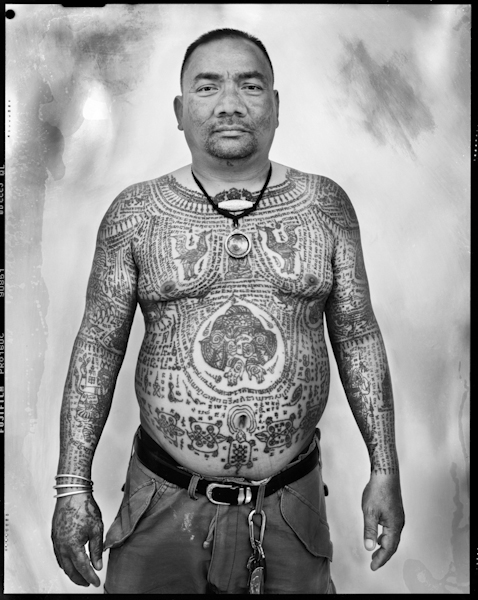 At least once a year the tattoo has to be re-invoked, to regain it's protective powers. Also the creation is quite different than we are used to – no electrical tattooing needle is used, everything is done manually, with a 40 cm long needle. The ink is said to be a secret combination of Chinese ink, snake venom, ash and herbs.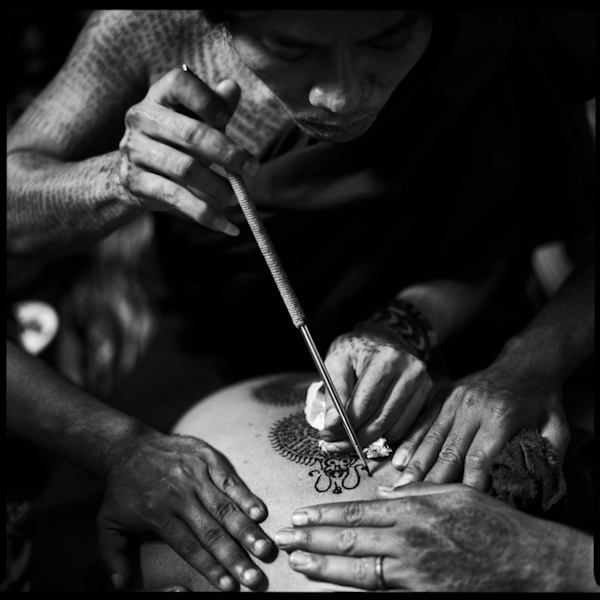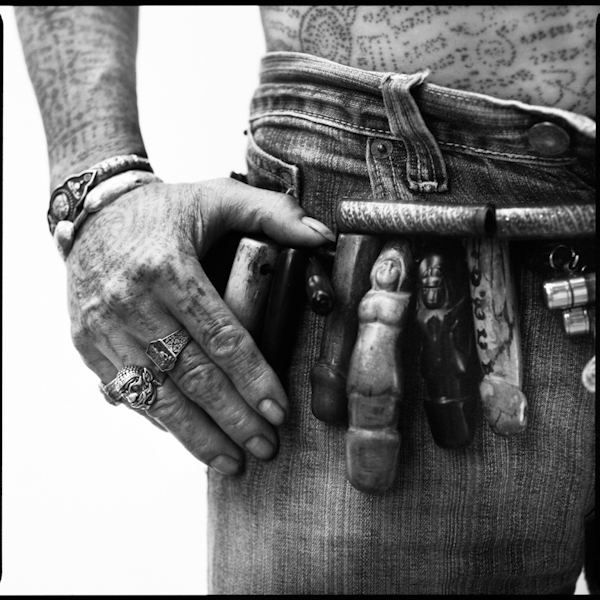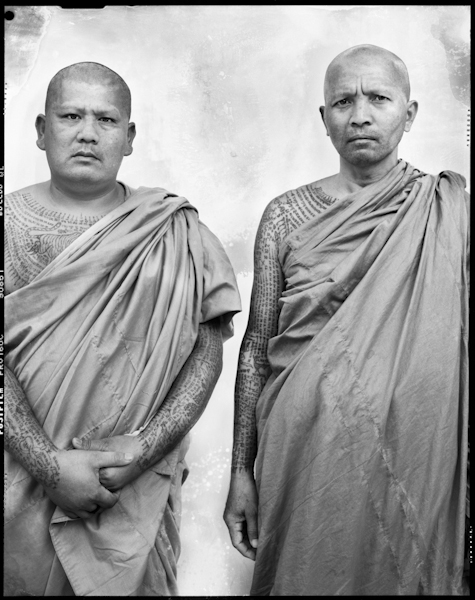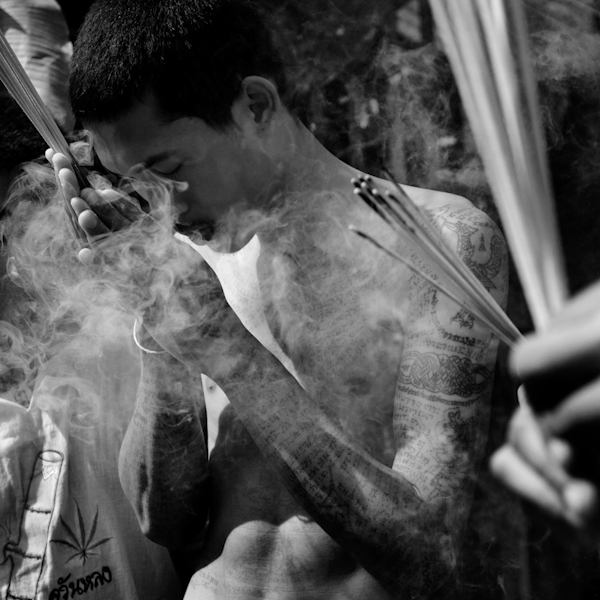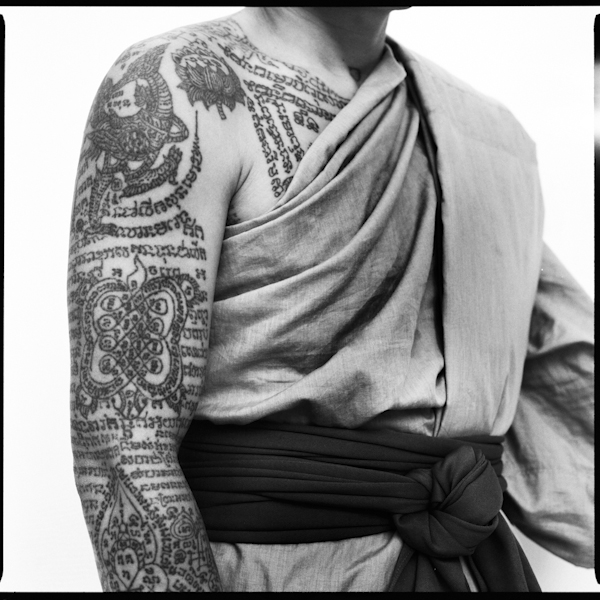 If you are interested in this topic, you should visit Cedric Arnold's webpage, or even better, visit his current exhibition in Paris
Yantra: The Sacred Ink from Cedric Arnold.
via Cedric Arnold