The first World Indigenous Games, held in Brazil, finished just a few days ago (they started on October 23. 2015). And from the photos you can bet they looked amazing.
Olympic games you say? Well, that is something which everyone knows. Also, even if they are still an extremely popular event, one could argue that they have lost a bit of the charm they had in the past. As the consumerism and capitalism was slowly, but persistently crawling through the event, the original idea of the antique games was a little bit diminished for the benefit of merchandise selling and commercialism altogether.
On the other hand, this year Brazil has organized the first World Indigenous Games, presenting more then 2000 athletes from the indigenous tribes of Brazil and 23 other countries world wide – from the United States, through Russia to New Zealand or Ethiopia. The contestants were taking part in classical "western-style" sports, like soccer, but definitely more eye catching were the individual traditional sports, like archery, canoeing or tug-of-war. And when I say eye-catching, I mean like an colorful parade of traditional tribal clothing, color, expressions, and culture and traditions altogether. And there was also an indigenous beauty exhibition:) If you browse through the photos, you'll see what I mean, such beautiful diversity isn't something you can behold every day. It could also serve as a reminder, that even though the claw of globalization has managed to standardize the behavioral patterns of many cultures, forcing the creation of one unified global society (ok ok, I'm a bit negative here, I know, but I just can't get used to the fact, that everything is starting to look the same), there are still tribes that hang to their traditions and they, as well as their habitat deserve to be protected at all costs.
Audiance: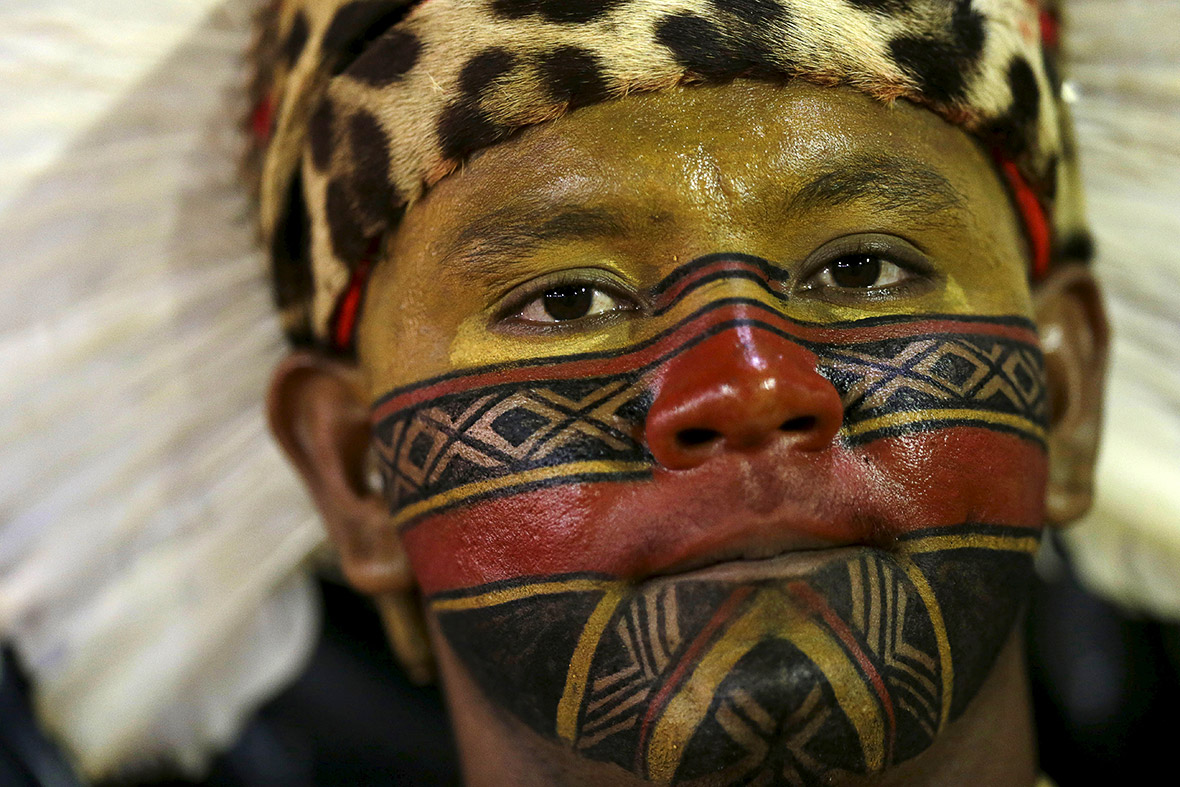 Palaxo tribe, from the NE Brazil's Bahia state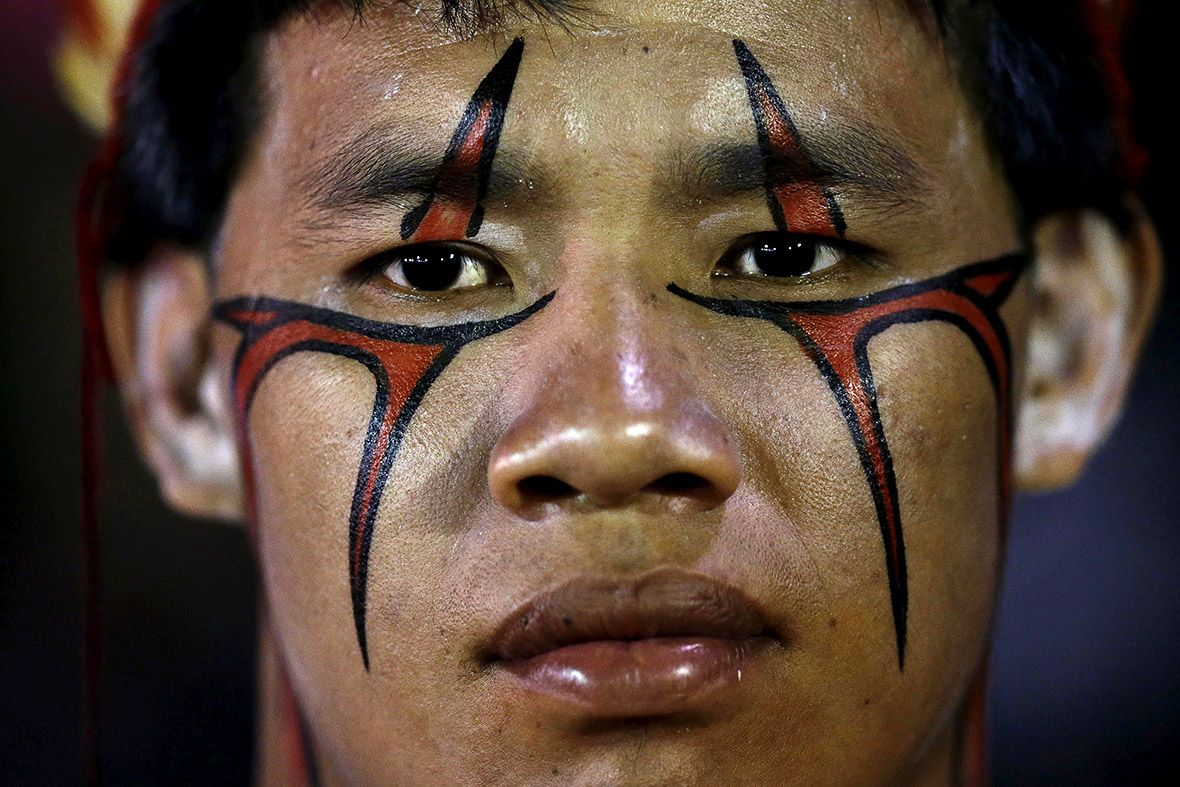 Kuikuro tribe, Matto Grosso state, Brazil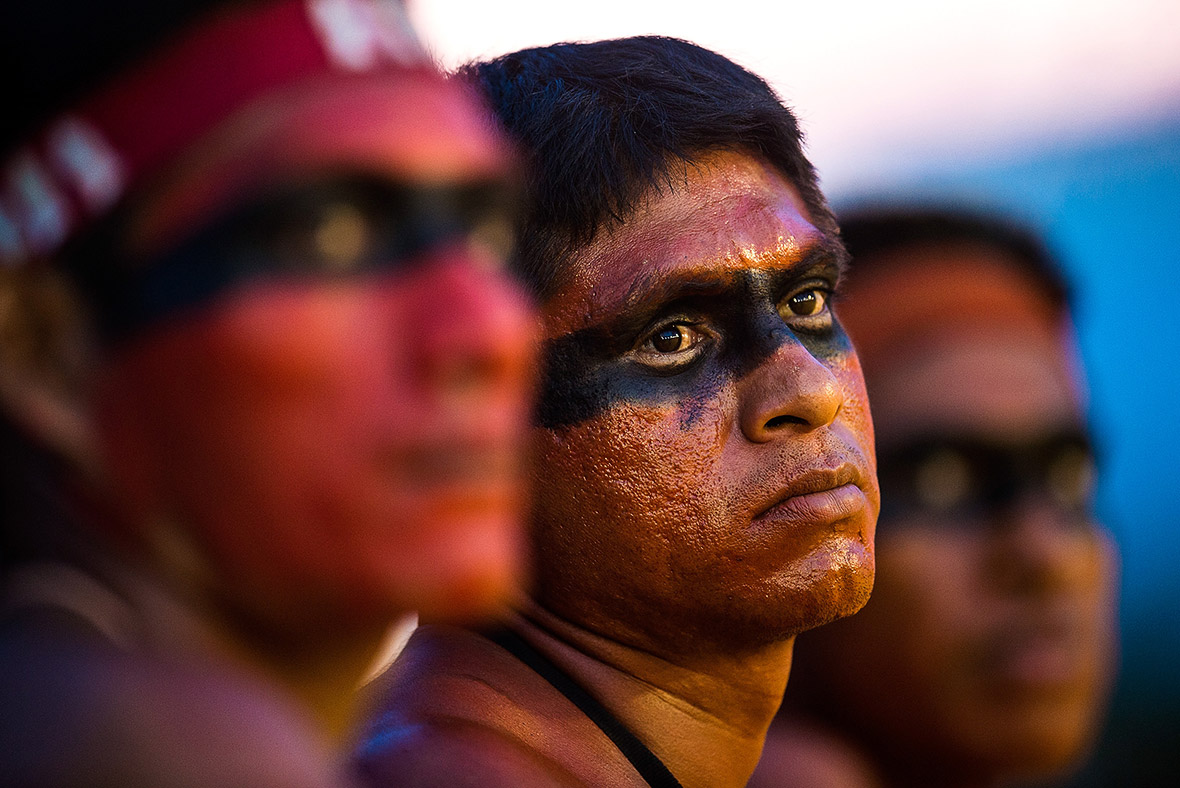 Men from several Brazilian indigenous tribes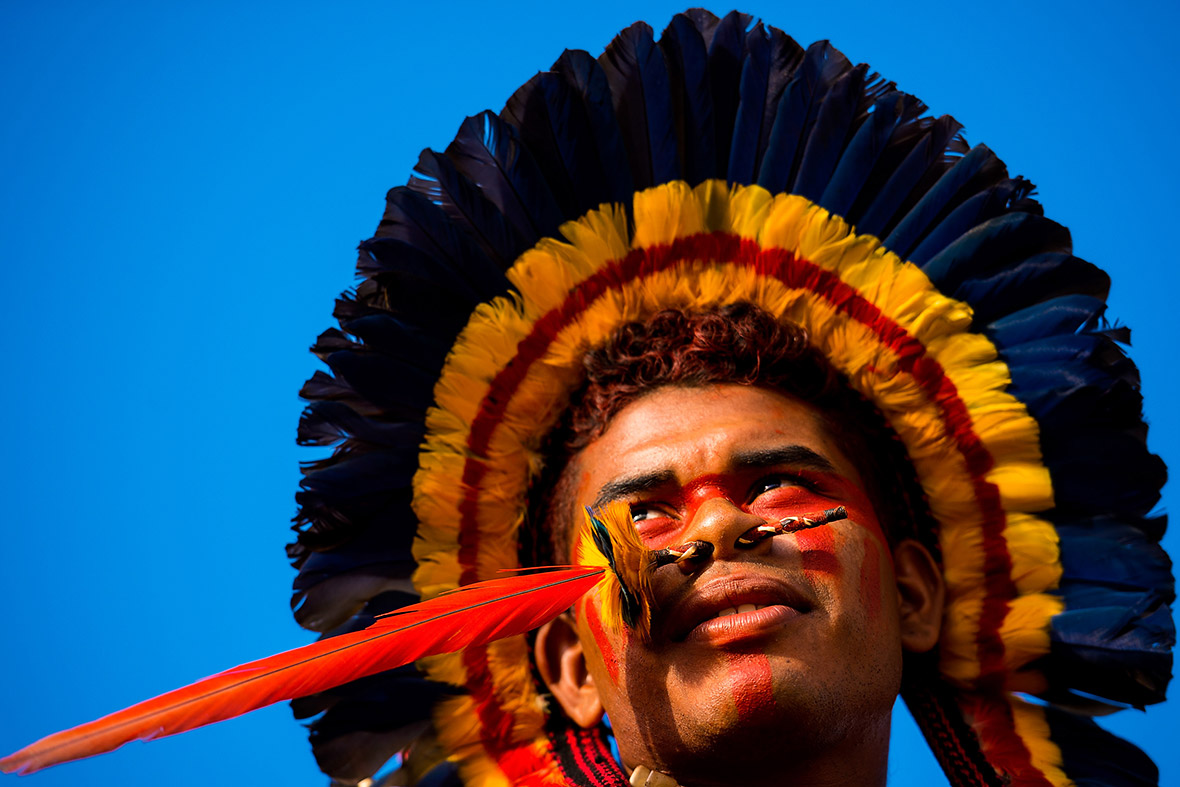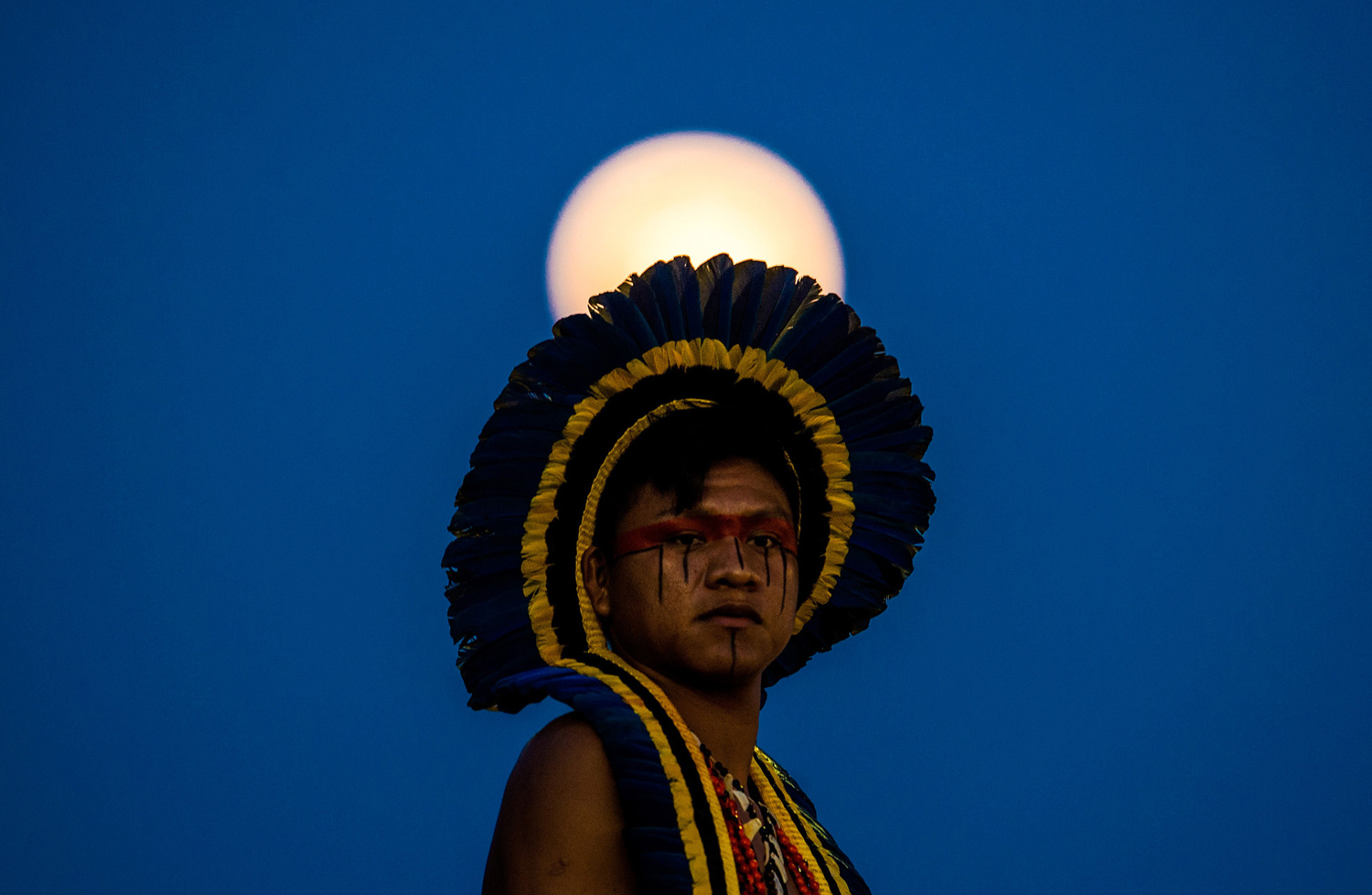 Bororo tribe, western Brazil and Bolivia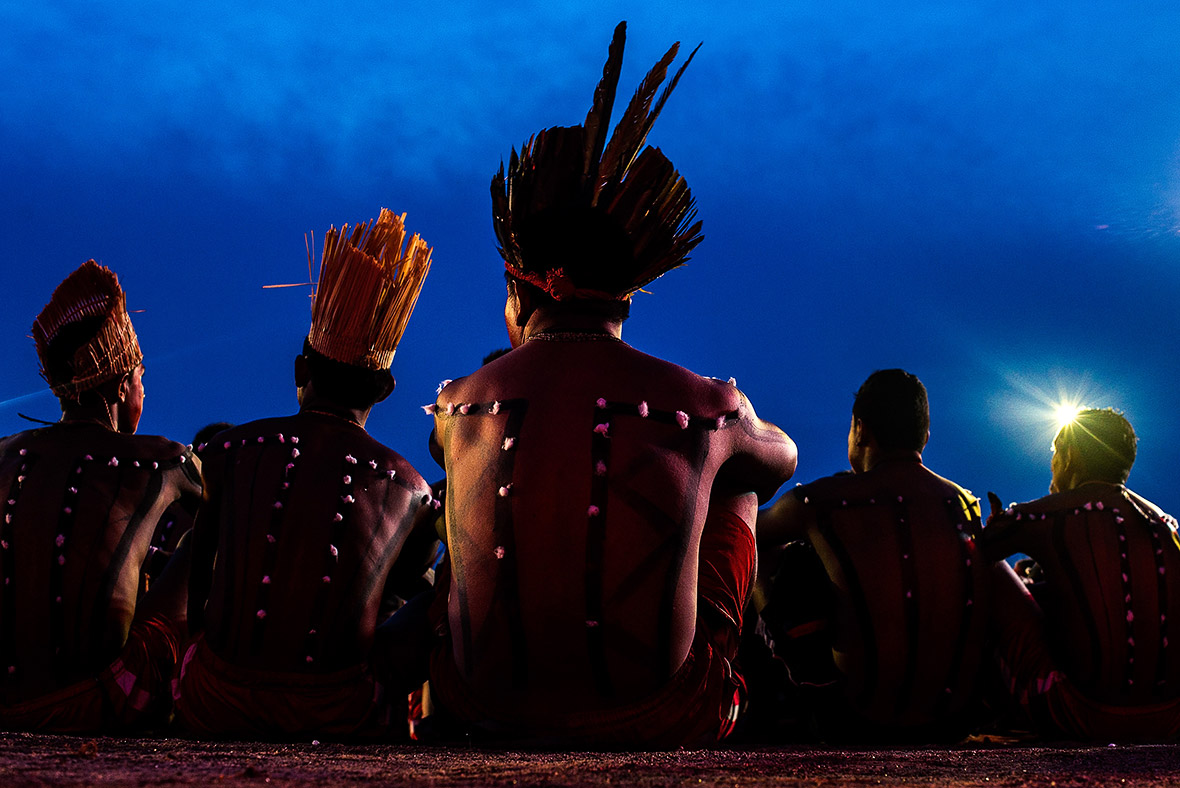 Xerente men from Brazil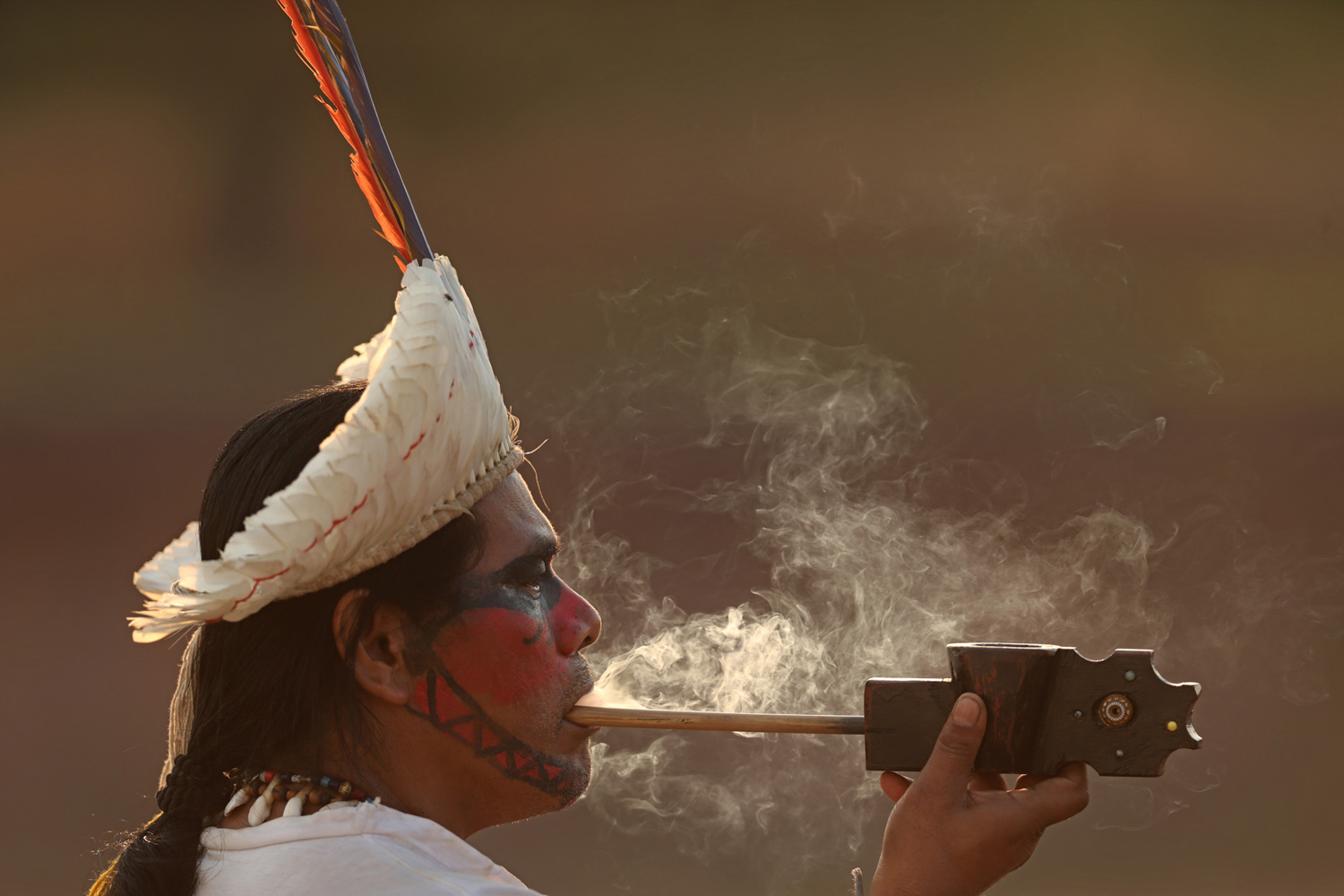 Member of the Tupi Guarani ethnic grou with a traditional pipe