Nope, we are not talking about any famous rock bands, we are talking about superheroes. Why you wonder?
Well, mostly because the New York based illustrator Andrés Moncayo created some years ago a series called Super Rockers, connecting the two things that influenced him the most in his earlier years: superheroes and rock music. Doesn't matter if you are a DC or Marvel fan, you'll get your fair share of both. All the members of either The Rocking League, or Avengers Band look cool and threatening (in a bare chested, tattooed, tough-guy or gal kind of way) and adorable at the same time.
The Rocking League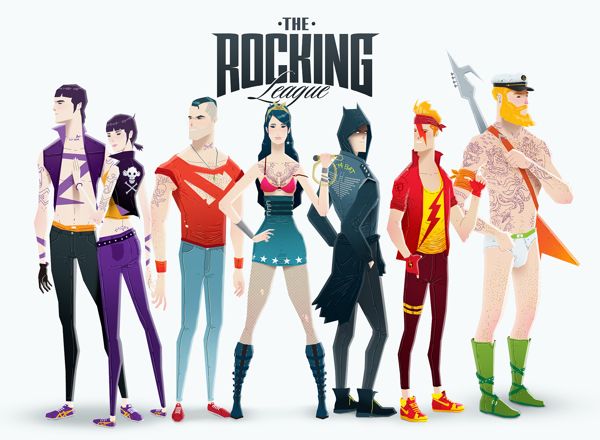 Superman
Batman
Green Lantern
The Wonder Twins
Wonder Woman
Flash
Avengers Band
Wolverine
The Hulk
Iron Man
Thor
Captain America
Spider-Man
Invisible Woman
Also don't forget to check out the rest of the portfolio of this talented artist.
via Facebook, Naldz Graphics, Kotaku