Ok, probably you could have already seen something similar..but it's a good way to draw attention, isn't it?:)
But seriously, these photos are great. Do you know Steve McCurry? If not directly of him, I'm sure you know his photo Afghan Girl..well, because every one knows the photo. Just google it and you'll see. A young near-eastern girl with green eyes looking into the camera? You see? Told you you know it:)
And to probably no one's surprise, Mr. McCurry didn't take just one picture through his whole photographic career, but a bit more. And it's sad, that they aren't that well known because they are similarly astounding. Ok, it could be caused by the fact, that the ones you can see here around everywhere were not shown to the public until recently, but you get my point – "look at all the pretty pictures":)
These ones were taken during his numerous trips to India since the 1970s.
37 of those were shown the last November at the New York's Rubin Museum of Art, and many more can be found in his book, India.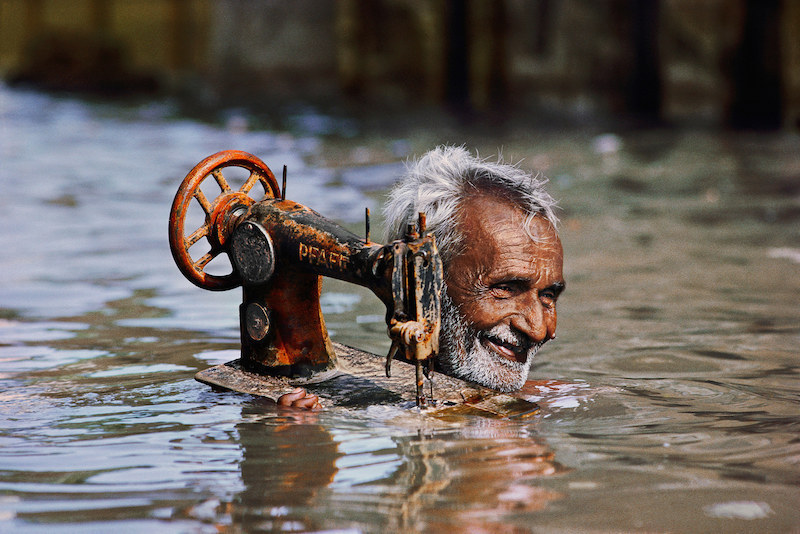 Tailor carries his sewing machine through flood waters in Porbandar, Gujarat.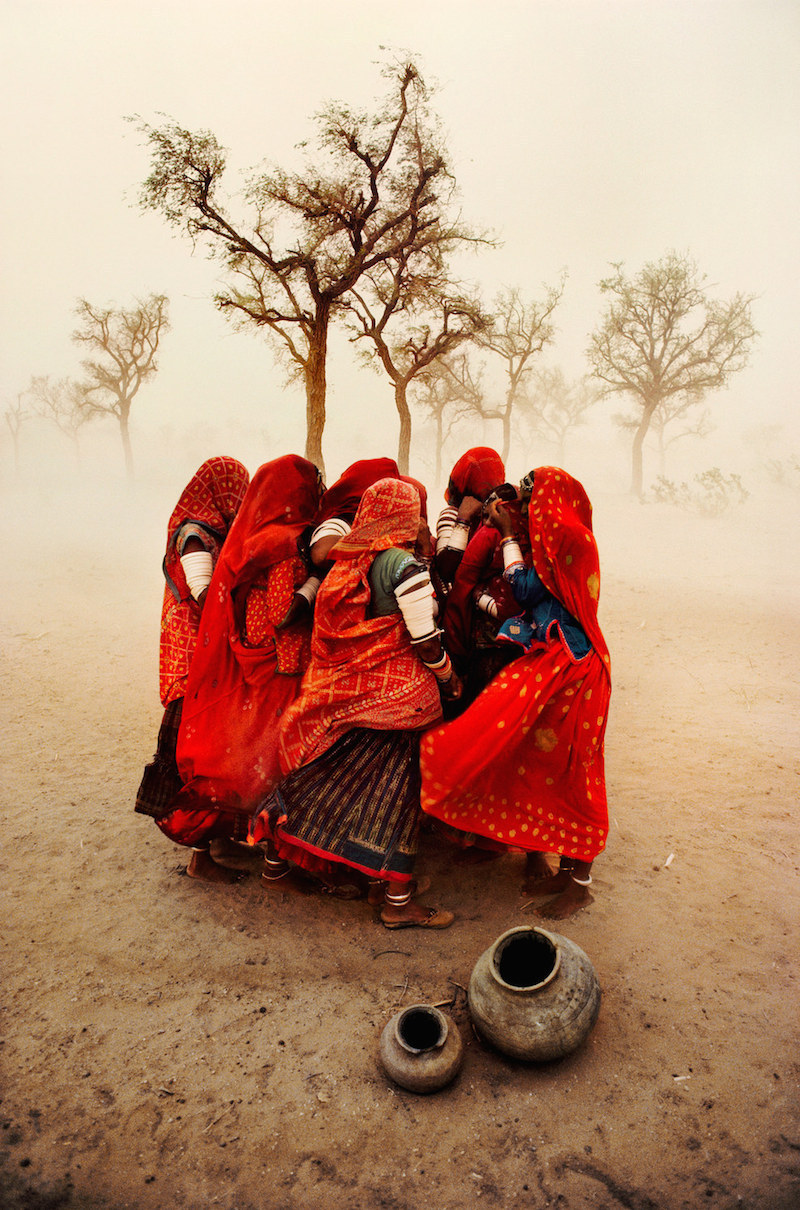 Women during a sand storm in Rajastan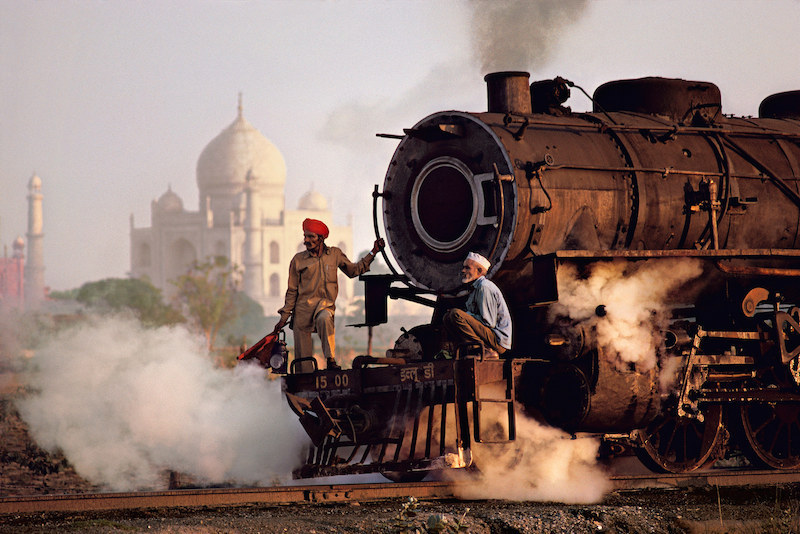 Steam engine and Taj Mahal in the background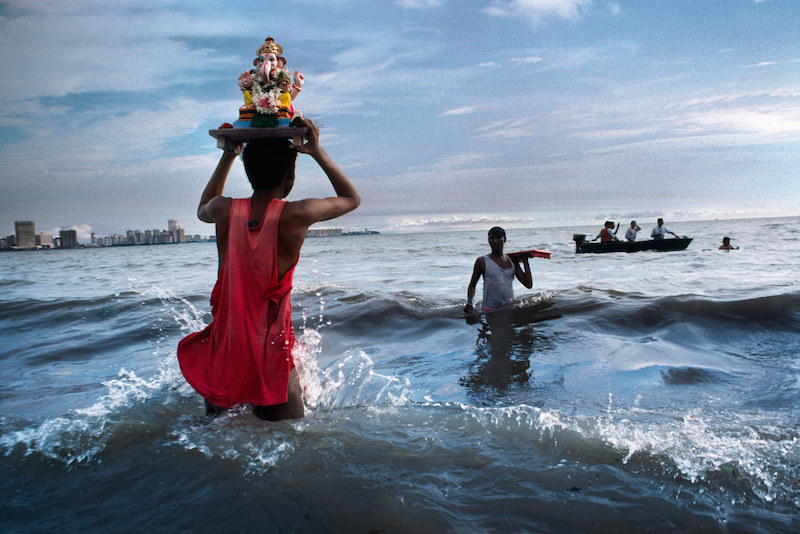 Man carries the statue of the god Ganesh to the Arabian sea, as a part of a ritual, Chowpatty Beach, Mumbai, Maharashtra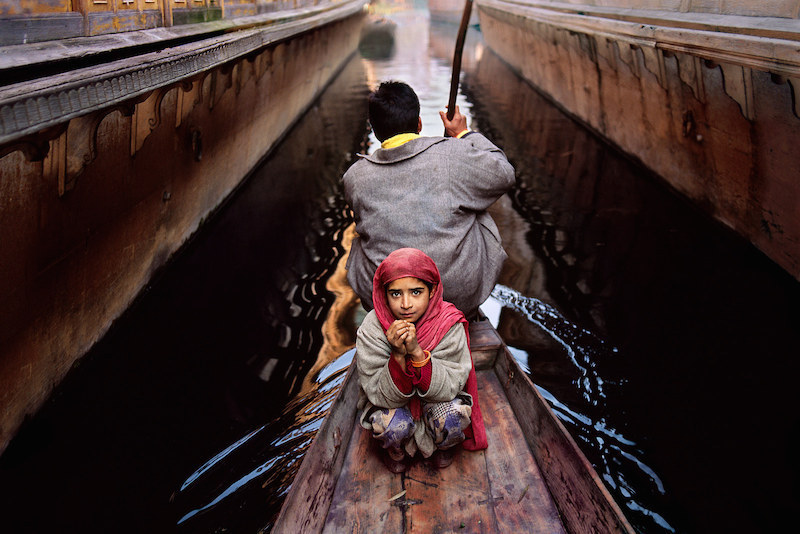 Daughter sits on back of her father's boat Dal Lake, Sringagr, Kashmir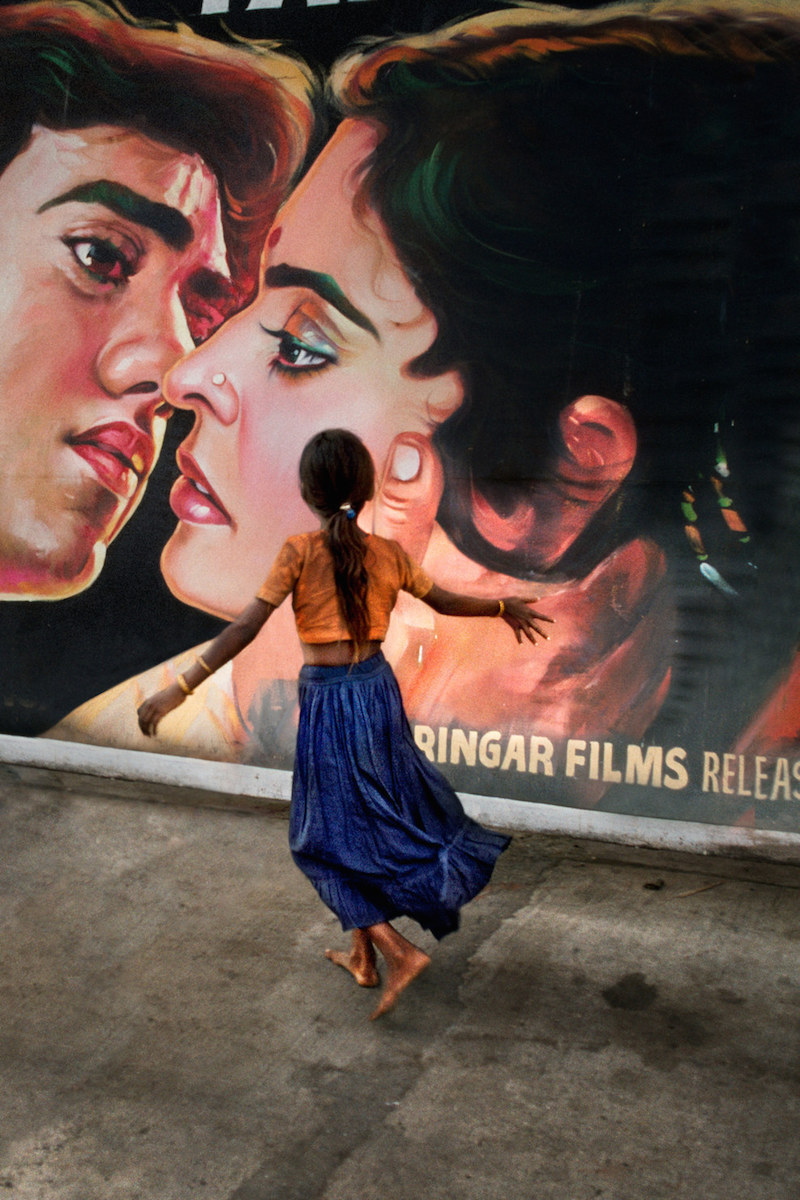 A young girl in front of a huge movie poster, Mumbai, Maharashtra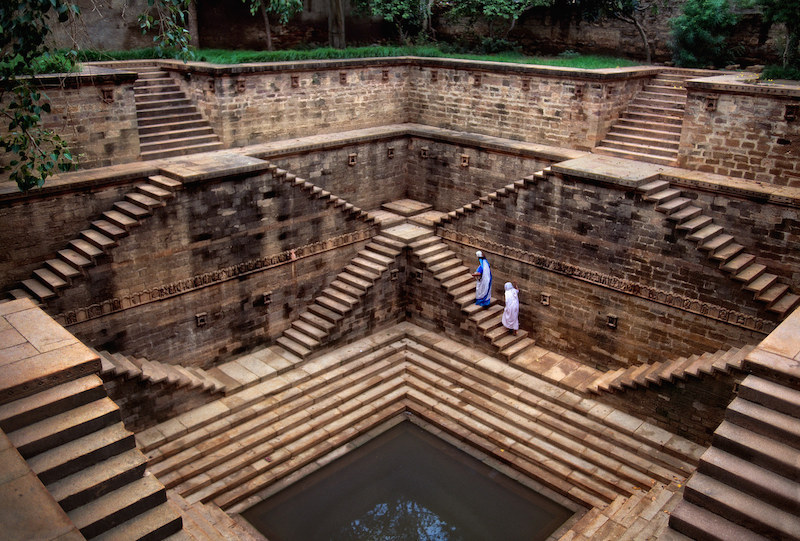 Women walking in stepwell, Rajasthan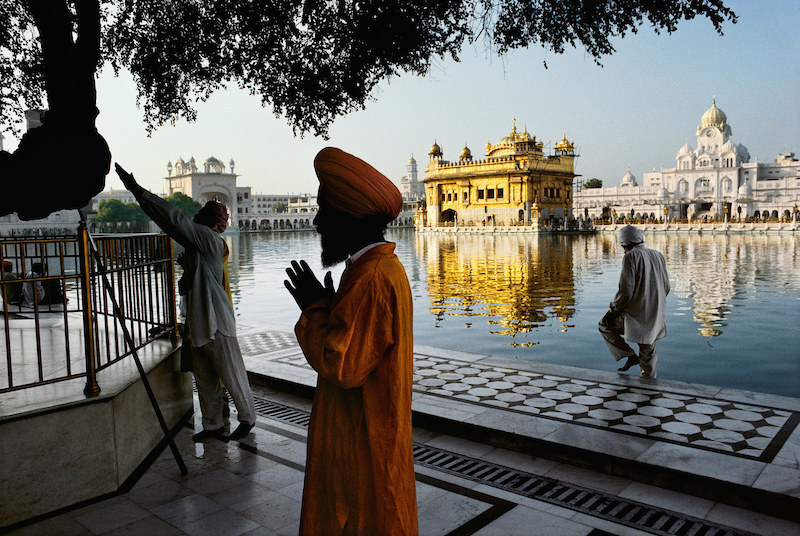 Sikh devotee prays at the Golden Temple in Amritsar, Punjab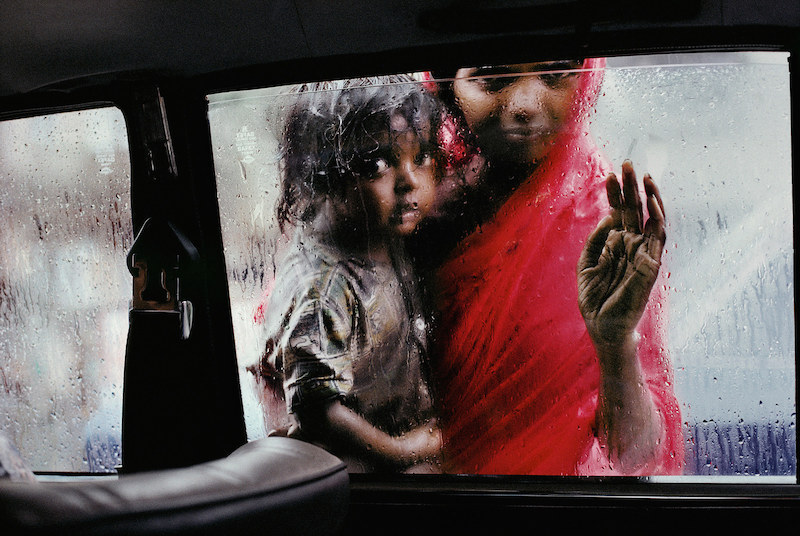 Mother and child peer into car window in Mumbai, Maharashtra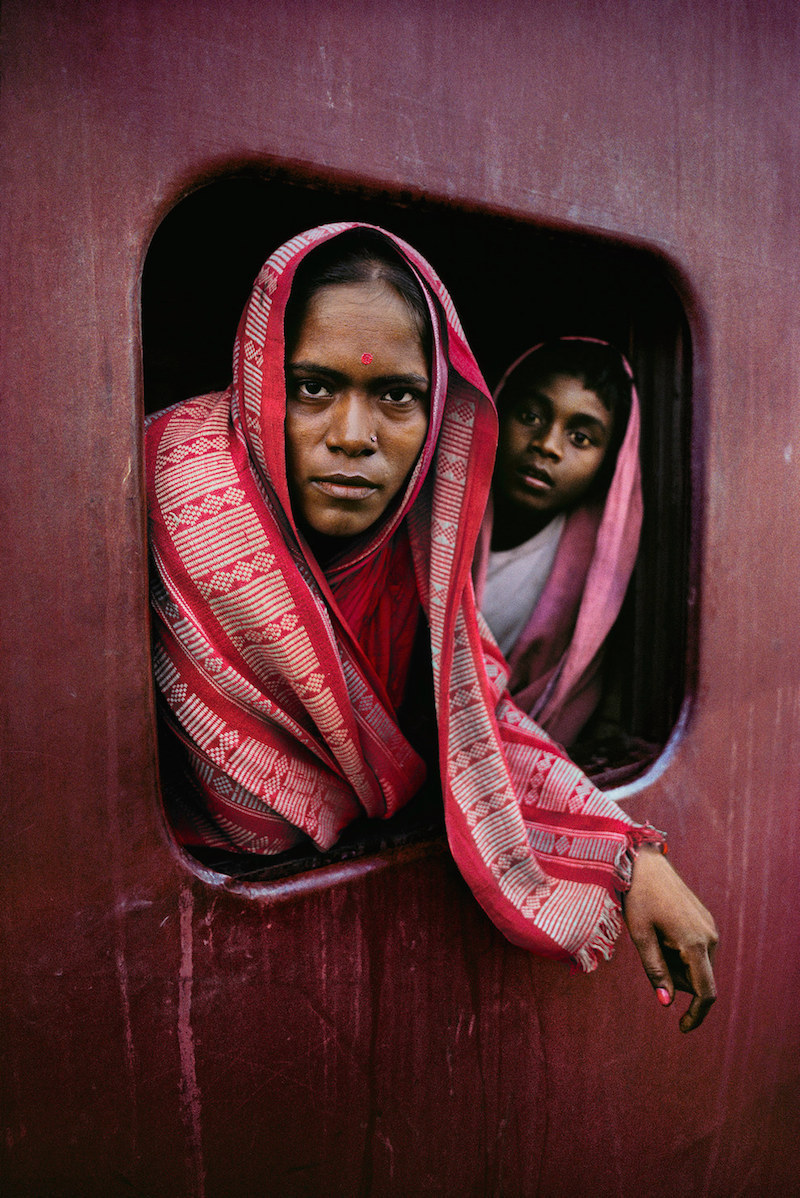 Woman and child on a train en route to Kolkata, West Bengal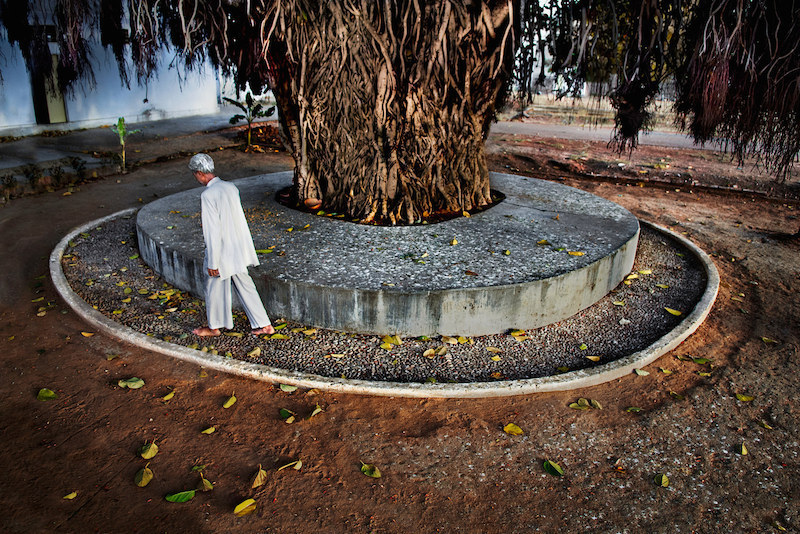 Man practices acupressure as he walks barefoot over gravel in Jaipur, Rajasthan
via earthables Homepage